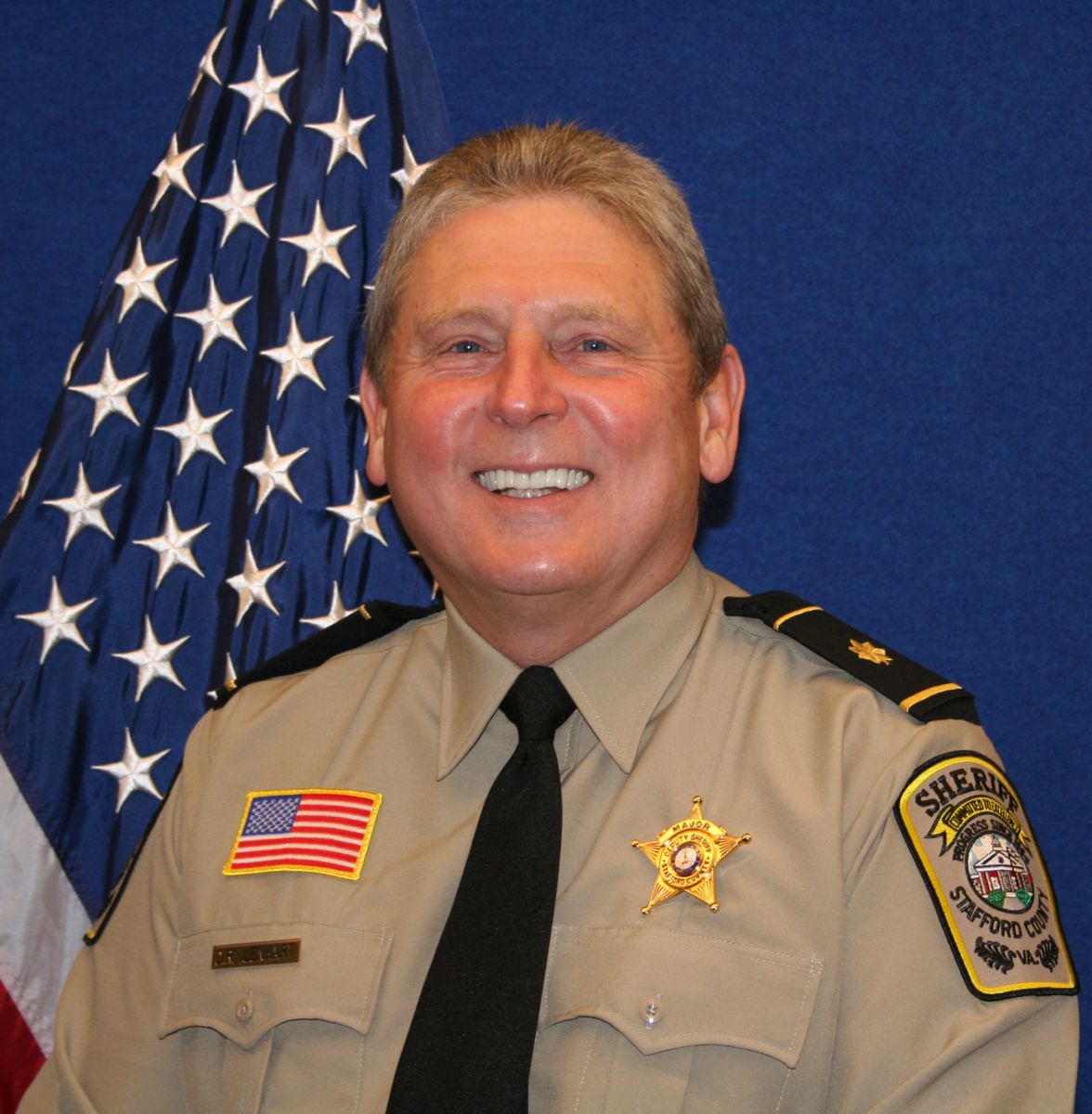 Major Donald R. Lenhart
Commander of the Support Services Bureau
Major Don Lenhart's distinguished 37-year law enforcement career began in Fairfax County where he served for 25 years before retiring as a Lieutenant and joining the Stafford County Sheriff's Office where he has served since January of 2005.
During his tenure in law enforcement, he has worked and supervised patrol and criminal investigation functions including routine field patrol, vice and narcotics, street crimes, violent crimes, major crimes and internal affairs. He has attended basic and advanced law enforcement training throughout his career including multiple police commander schools.
Major Lenhart graduated from the University of Pittsburgh with a Bachelor of Arts in the Administration of Justice.
He served in the United States Army Reserves for six years. He has served as a director, vice-president and president of the Alexandria Chapter of the Isaac Walton League.
Major Lenhart has been a member of the Stafford community since 1983 where he lives with his wife Mary. The Lenharts have two grown daughters, two sons-in-law and four grandchildren.
RESPONSIBILITIES
The Support Services Bureau consists of the Emergency Communications, Administrative Services, Criminal Investigations and Professional Standards Divisions.
Phone: (540) 658-4450
FAX: (540) 658-1285
E-Mail: dlenhart@staffordcountyva.gov

Major C. Shawn Kimmitz
Commander of the Operations Bureau
Major Shawn Kimmitz, a graduate of James Madison University, joined the Stafford County Sheriff's Office in 1993 as a Jail Correctional Officer. After two years, Major Kimmitz joined the Field Operations Division as a Patrol Deputy and then continued his career in Field Operations as a Sergeant and First Sergeant. He became the 1st Lieutenant of the Administrative Services Division in 2004 and was promoted to Division Commander of the Administrative Services Division on August 4, 2014. In September of 2017, he was assigned to be the Commander of the Field Operations Division. Major Kimmitz was promoted as the Commander of the Operations Bureau in November of 2018. Major Kimmitz has been a member of the Bike Unit, has been a Field Training Officer and is a graduating member of the FBI National Academy Class 247. He is fluent in Spanish and acts as a Spanish translator for several divisions.
RESPONSIBILITIES
The Operations Bureau consists of the Field Operations, Special Operations, Court Services, and Animal Control Divisions.
Phone: (540) 658-4437
FAX: (540) 658-1285
E-Mail: cskimmitz@staffordcountyva.gov