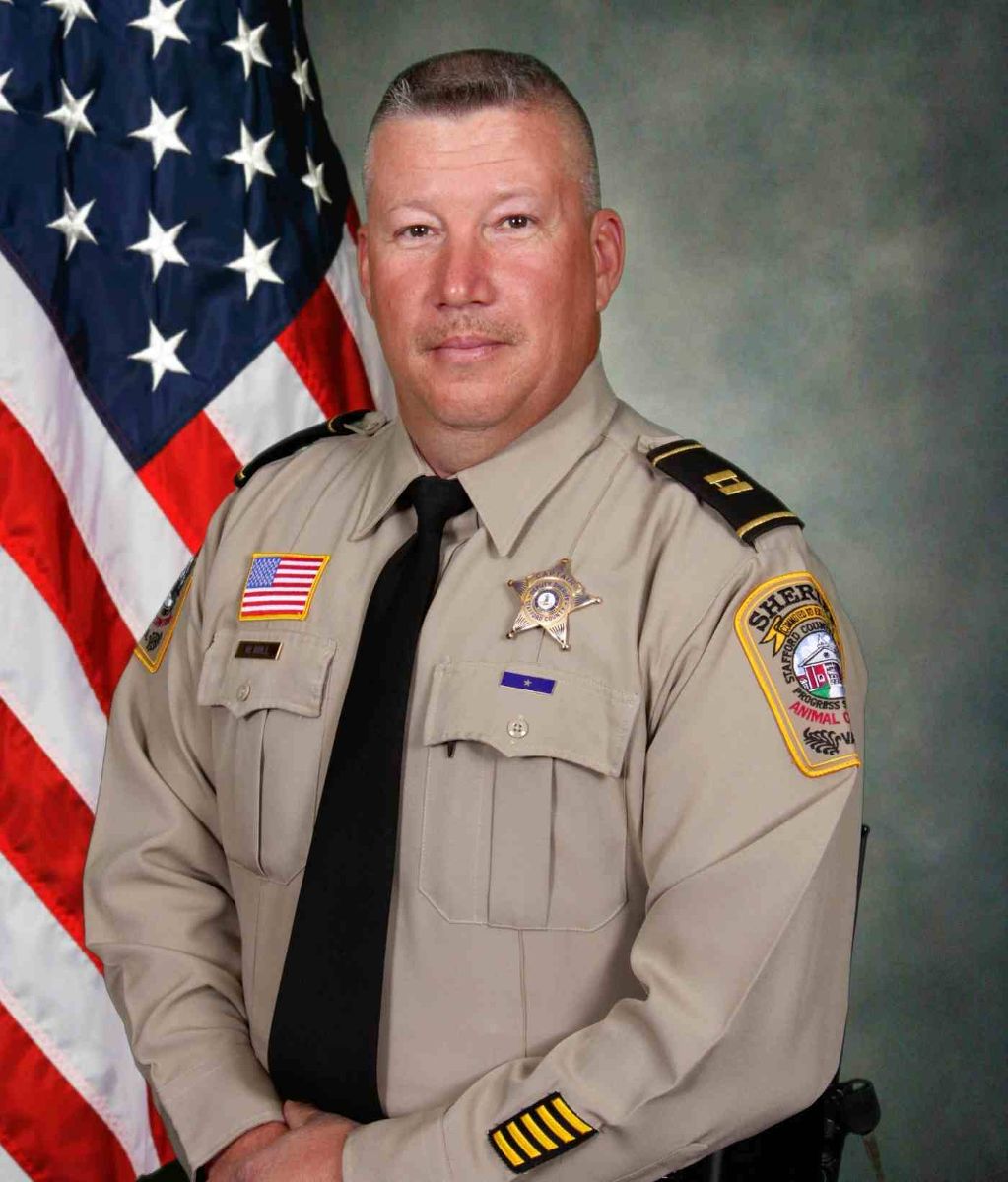 Captain Mike Null
Division of Animal Control
Captain Null is the Chief Animal Control Officer for Stafford County. He has worked with the Stafford County Sheriff's Office for over 22 years and has been the Captain of that Division since January 2000.
Animal Control is divided into two components, Enforcement (Animal Control Officers) and Shelter Caretakers. Animal Control Officers are assigned to the Operations Bureau of the Sheriff's Office and conduct routine patrol and safety measures to ensure a safe coexistence with animals and people. Officers also conduct educational presentations on being safe around animals, responsible animal ownership and disaster preparedness for companion animals. Officers assist the local Health Department in collecting rabies specimens for testing and when available, will assist with emergency wildlife calls. All other calls concerning wildlife can be directed to the Virginia Department of Fish and Game hotline at 1.855.571.9003.
Shelter staff are responsible for the daily operations of the Animal Shelter. Their daily duties, which are 365 days a year, are to provide proper care to the animals in the shelter. These duties are wide ranged from cleaning, feeding, medicating and transporting animals to the vet. Shelter workers are also available each day to answer phones, handle adoptions, redemptions and the surrender of animals.


Phone: (540) 658-7387
FAX: (540) 658-4271
E-Mail: mnull@staffordcountyva.gov
Website: www.staffordcountyanimalcontrol.com
CLICK HERE to pre-register your pet in case your animal needs to be placed in an emergency shelter in the event of a disaster or evacuation.
Stafford County Animal Control is located at:
26 Frosty Lane