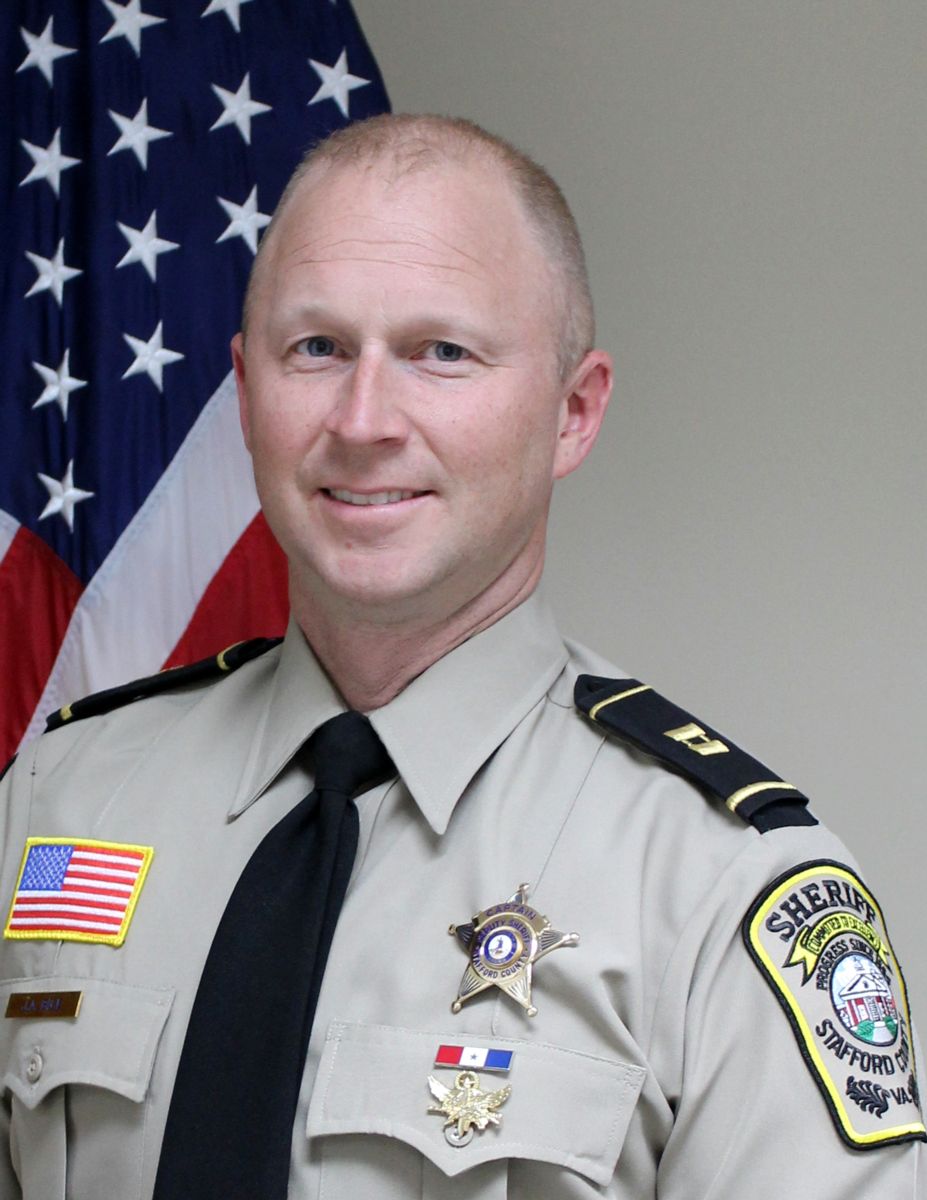 Captain Joseph Bice
Division of Animal Control
Captain Bice is a Marine Corps veteran serving from 1998 until 2003 when he received an Honorable discharge as a Sergeant. He then worked as a New York State Park Police Officer in the Finger Lakes Region until 2007. The same year he moved his family to Stafford to start a career at the Stafford County Sheriff's Office. He worked as a Deputy until 2011 when he was promoted to Sergeant staying in the patrol division for another four years. In 2015, he was promoted to First Sergeant and transferred to the Professional Standards Division as the training First Sergeant. In 2019, a promotion to Lieutenant moved him to the Administrative Services Division until 2022. In 2022, Lieutenant Bice was promoted to Captain as the Chief Animal Control Officer.
Captain Bice also serves as the SWAT team leader. He is also a general instructor in multiple areas including Taser, Firearms, and Fair and Impartial Policing.

Phone: (540) 658-7387
FAX: (540) 658-4445
E-Mail: JBice@staffordcountyva.gov
Website: www.staffordcountyanimalcontrol.com
CLICK HERE to pre-register your pet in case your animal needs to be placed in an emergency shelter in the event of a disaster or evacuation.
Stafford County Animal Control is located at:
26 Frosty Lane
Monday thru Friday - 11:00 a.m. to 5:30 p.m.
Saturdays - 9:30 a.m. to 4:00 p.m.