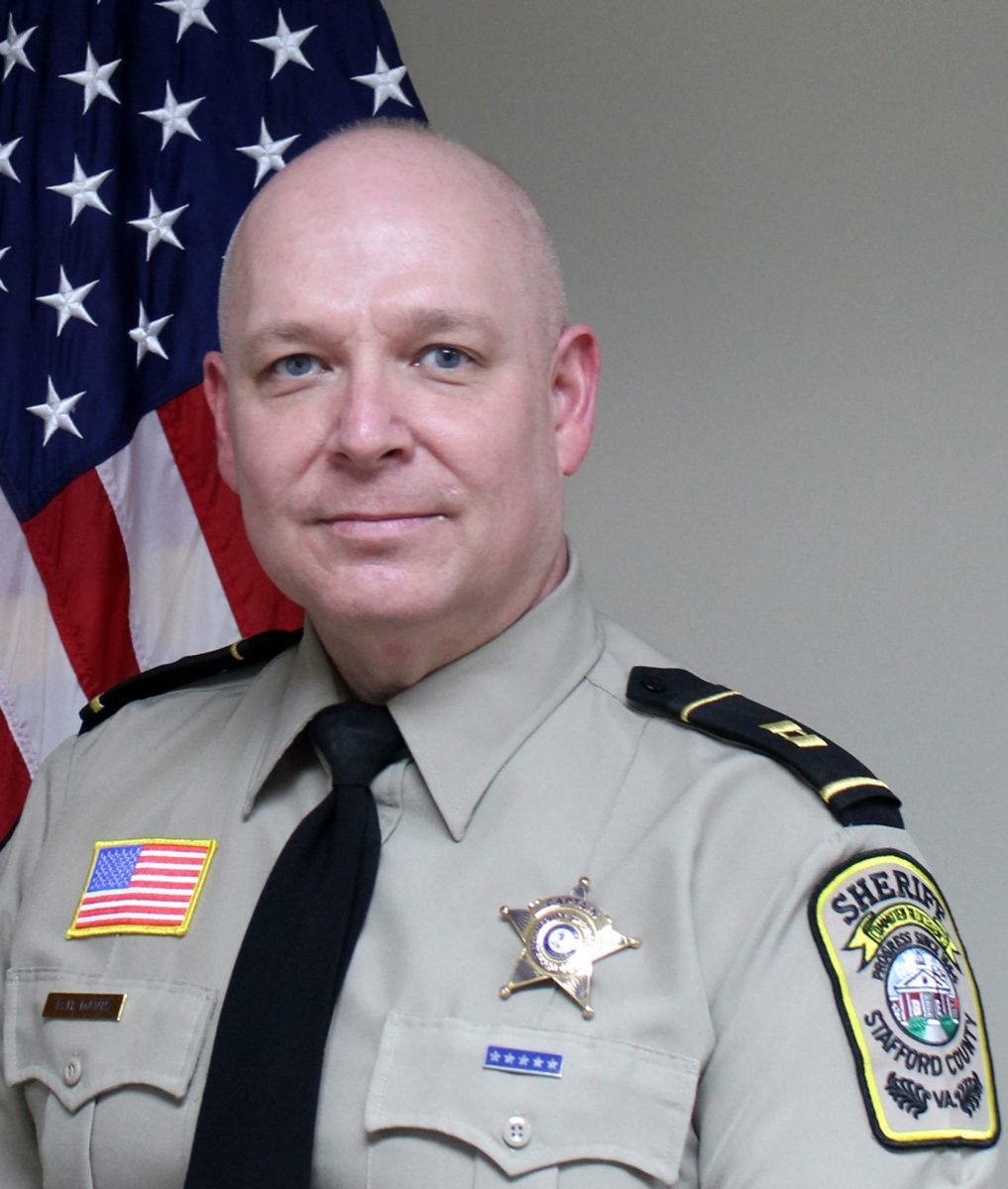 Captain Ray Davis
Division of Emergency Communications
Captain Ray Davis, a graduate of James Madison University, joined the Stafford County Sheriff's Office in 1989 as a Patrol Deputy. He was promoted to the rank of Sergeant and then First Sergeant where he supervised a patrol shift. He was promoted to 1st Lieutenant Assistant Commander of Field Operations and then to Division Commander of Field Operations in 2016. In July of 2017, he took over command of the Emergency Communications Division.
Captain Davis has been a Field Training Officer, Senior Driving Instructor and part of the Accident Investigation Team. He spent 23 years on patrol shifts as a Patrol Deputy or Supervisor. He is a Certified Paralegal who has received training in many areas of Law Enforcement to include Operations, Home Land Security, Constitutional Law, Anti-Terrorism, Multi-Agency Incident Management, Internal Investigations and Supervisory Leadership.
RESPONSIBILITIES
The Emergency Communications Center (ECC) is organized as its own Division within the Stafford County Sheriff's Office and is staffed 24 hours a day, 365 days a year supporting operations through an ever-changing emergency communications infrastructure. The Division is responsible for answering 911 emergency calls, administrative calls and dispatching all emergency responses in Stafford County. The Division currently consists of a Communications Director and Assistant Director, Training Staff, Computer Aided Dispatch Programmer Analyst, Radio Technician Programmer Analyst, Administrative Assistant VCIN Coordinator, Supervisory Staff, VCIN Operators, Emergency Call Takers, Fire Rescue Emergency Medical Dispatchers and Law Enforcement Dispatchers.
EMERGENCY NUMBER: 911
NON-EMERGENCY NUMBER: (540) 658-4400
Phone: (540) 658-4962
FAX: (540) 658-4419
E-Mail: raydavis@staffordcountyva.gov