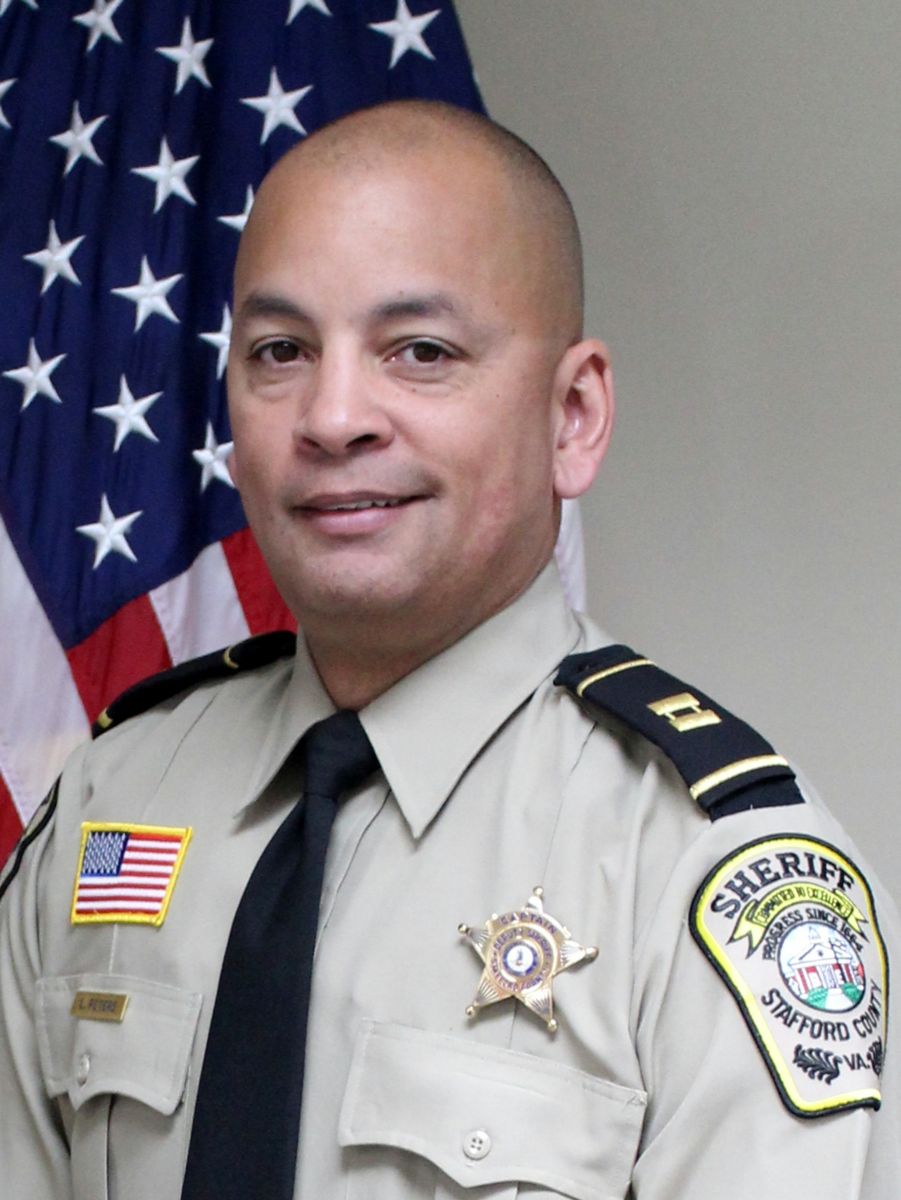 Captain Lee Peters, III
Division of Special Operations
Captain Lee Peters, III joined the Stafford County Sheriff's Office where he has served since January of 2004.
During his tenure in law enforcement, he has worked and supervised patrol, Emergency Communications and Administrative Services functions including routine field patrol, Traffic Safety, and numerous specialty units. He has attended basic and advanced law enforcement training throughout his career including multiple police Leadership schools. In 2021, Captain Peters transferred to the Special Operations Division as the Division Commander.
He served in the United States Marine Corps for 12 years prior to joining the Stafford County Sheriff's Office. He serves on nonprofit boards in the community, is an active R.A.D instructor and is active in several mentoring groups and school programs.
Captain Peters has been a member of the Stafford community since 2003 where he currently resides.
SPECIAL SERVICES

Special Services provides a variety of programs, the first of these is Juvenile Services. This unit supplies D.A.R.E. Officers to the schools as well as School Resource Officers to ensure a safe environment within the schools while at the same time creating a link between the youth of the community and law enforcement representatives.

Included in the Special Services function is the Traffic Safety Unit that is charged with the control of traffic movement, enforcement of traffic laws and the reduction of traffic collisions through directed enforcement. To accomplish this task deputies are equipped with motorcycles and marked and unmarked vehicles.

The Special Problems Unit has been charged with the reaction to and solving of special problems that arise from time to time. For example a series of thefts from construction sites will initiate action by the unit as will a sudden upsurge in traffic collisions in a specific area of the County. The unit may work on very serious events, i.e. homicide-assisting investigators, as well as those more annoying incidents such as vandalism.
Homeland Security & Emergency Management prevents, protects against and prepares for all hazards relative to homeland security. The team works daily to protect the community from ever-present threats of terrorism, providing a higher level of situational awareness and mitigating the chances of having our region be caught unaware.

Finally, the unit that has total responsibility for proactive law enforcement is the Crime Prevention Unit. The individuals assigned to this task provide a wide range of services aimed at preventing crime, community involvement and community awareness to the trends in criminal activity within the County.
SPECIAL OPERATIONS

In addition to the units that have organizational stature, the Field Operations Division provides several services that are collateral assignments that support field endeavors; among these Special Operation Teams are: K-9 Field Units, Special Weapons and Tactical support, Dive Team, Marine Patrol, Ground Search and Rescue, Honor Guard, Crisis Negotiation Team, Bike Patrol, Boat Patrol, ATV Patrol UAS Team, Civil Disturbance Team and the Command Bus Team.
Phone: (540) 658-4972