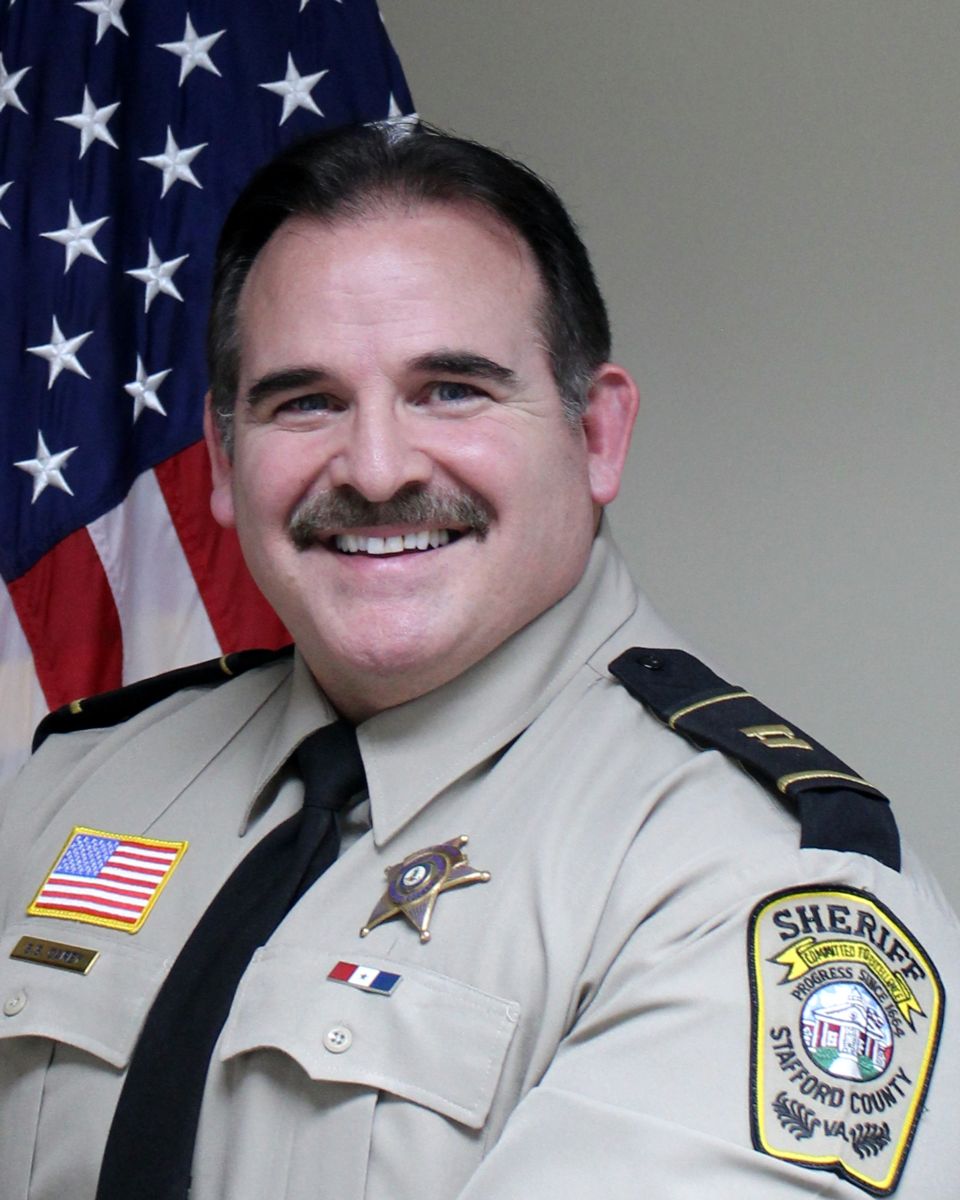 Captain Steve Carey
Division of Court Services
Captain Steve Carey started his career with the Stafford County Sheriff's Department in 1984 as a deputy assigned to the jail. He then worked as a street deputy in the patrol division where he moved through the ranks as a Corporal, Sergeant, 1st Sergeant and Lieutenant. While in the patrol division, Captain Carey spent time as a K-9 officer, a Field Training Officer, S.W.A.T. Team member, bike patrol, school resource officer and Gang Intelligence Coordinator. Captain Carey was appointed the Commander of the Division of Field Operations in September 2007. After five years leading the Field Operations Division Captain Carey was appointed the Commander of Court Services.
RESPONSIBILITIES
The Court Services/Civil Process Division of the Stafford Sheriff's Office provides a variety of services such as court security, prisoner transportation and the processing of all legal civil procedures and is in charge of the warrant section. The Division Commander (Captain) is required to oversee the overall function of the Division, which includes security at the Courthouse. He ensures that the public and our own judicial officers are conducting business in a safe and secure environment. The Captain ensures compliance with all department policies and any Department of Corrections standards regarding the transportation of prisoners. The Lieutenant assumes command of the Division in the absence of the Captain. The Lieutenant is also tasked with special assignments which the Captain or Sheriff may assign.
The Civil Process Section of the Stafford Sheriff's Office handles all civil processes for the Sheriff's Office to include out of state process, Capias', Show Cause Rule, Restraining Orders, Bench Warrants, Garnishments, Civil Court Summons, Evictions and Levies. The civil process clerk maintains all records of civil process served. The civil process clerk is also responsible for answering questions from the public regarding civil process either by phone or in person. We have three full-time civil process officers and two part-time officers.
Phone: (540) 658-4415
FAX: (540) 658-4433
E-Mail: scarey@staffordcountyva.gov