Note: The NNO name, graphic logos and themes can only be used by nonprofit organizations and agencies
officially registered with NATW, i.e. the Stafford County Sheriff's Office. Click HERE for the Trademark Fact Sheet.
Organized neighborhood "block parties" and the Target - Stafford Marketplace community gathering are scheduled for Tuesday, August 6, 2019, 5PM-8PM. Registration for both will open April 29, 2019 and be made available below.
2019 Important Dates:
Monday, April 29 - Exhibitor and Neighborhood registration open. See registration links below.
Wednesday, June 26 @ 7pm - Exibitor meeting #1
Monday, July 15 @ 7pm - Neighborhood meeting
Thursday, August 1 @ 7pm - Exhibitor meeting #2
Meetings are held at the Sheriff's Office - 1225 Courthouse Rd.
________________________________________
National Night Out is an annual community-building campaign that promotes police-community relationship and neighborhood camaraderie to make neighborhoods safer, more caring places to live. Over 38 million neighbors take part in National Night Out across 16+ thousand communities from all 50 states, U.S. territories, Canadian cities and military bases worldwide.
NATIONAL NIGHT OUT is designed to:
Heighten crime and drug prevention awareness;

Generate support for, and participation in, local anticrime programs;

Strengthen neighborhood spirit and police-community partnerships; and

Send a message to criminals letting them know that neighborhoods are organized and fighting back.
It's America's Night Out Against Crime!
________________________________________

EXHIBITORS - TARGET-STAFFORD MARKETPLACE EVENT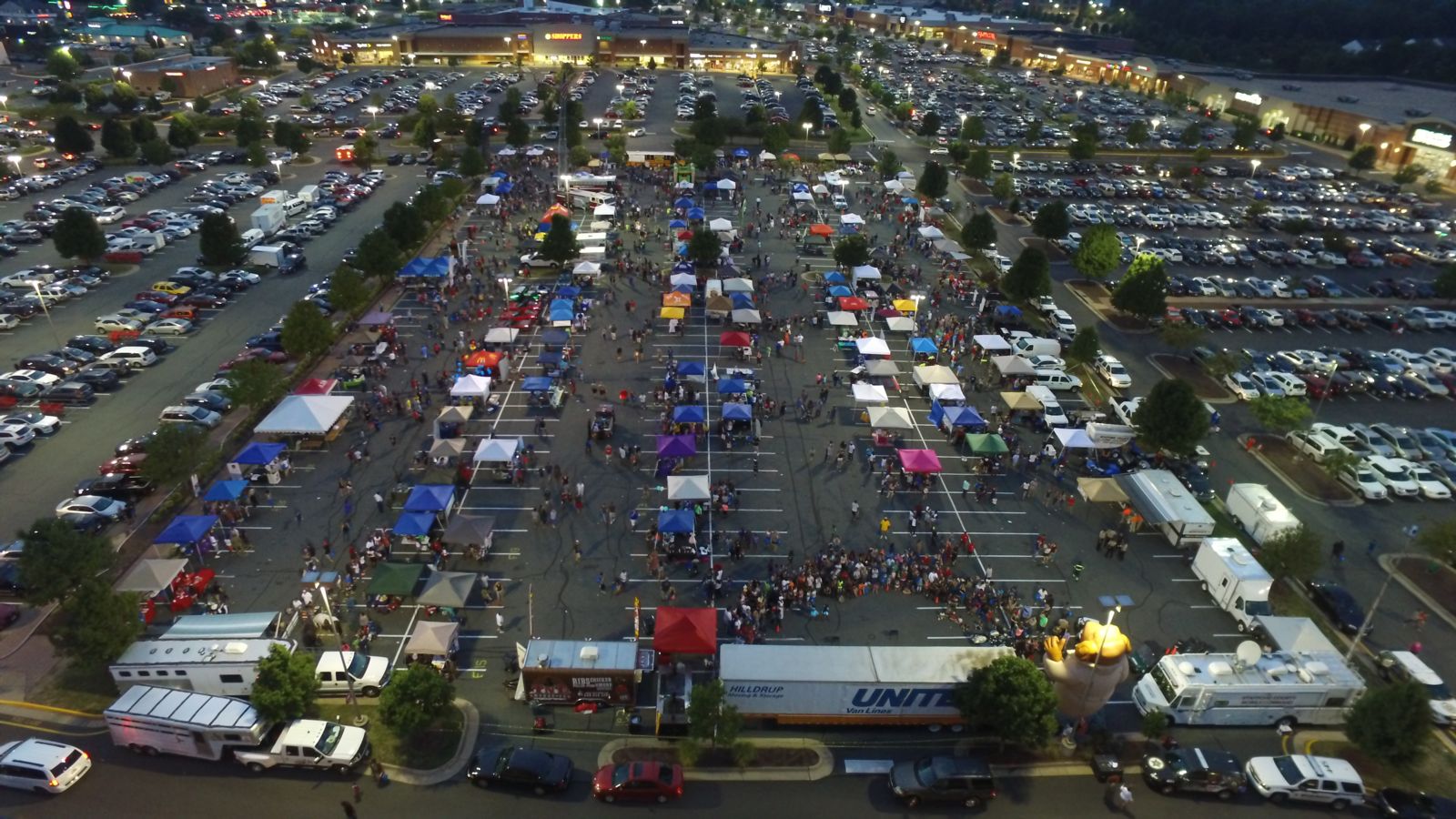 The National Night Out event will be held in the Target parking lot of the Stafford Marketplace on Tuesday, August 6, 2019. This free, community event is intended to be a supplement to neighborhood events. Click HERE for this year's event flyer.
Exhibitor Registration is now closed.
For further information, contact 540-658-4030 or crimeprevention@staffordcountyva.gov.
NEIGHBORHOOD EVENTS
We encourage each neighborhood/HOA to have their own NNO event to help their neighbors get to know one another. NNO has proven to be an effective, inexpensive and enjoyable program to promote neighborhood spirit and police-community partnerships in our fight for a safer nation. Plus, the benefits your community will derive from NNO will most certainly extend well beyond the one night.
Along with the traditional display of outdoor lights and front porch vigils, neighborhoods 'celebrate' NNO with a variety of events and activities such as:
Examples include:
• block parties
• cookouts
• exhibits
• flashlight walks
• contests
• youth programs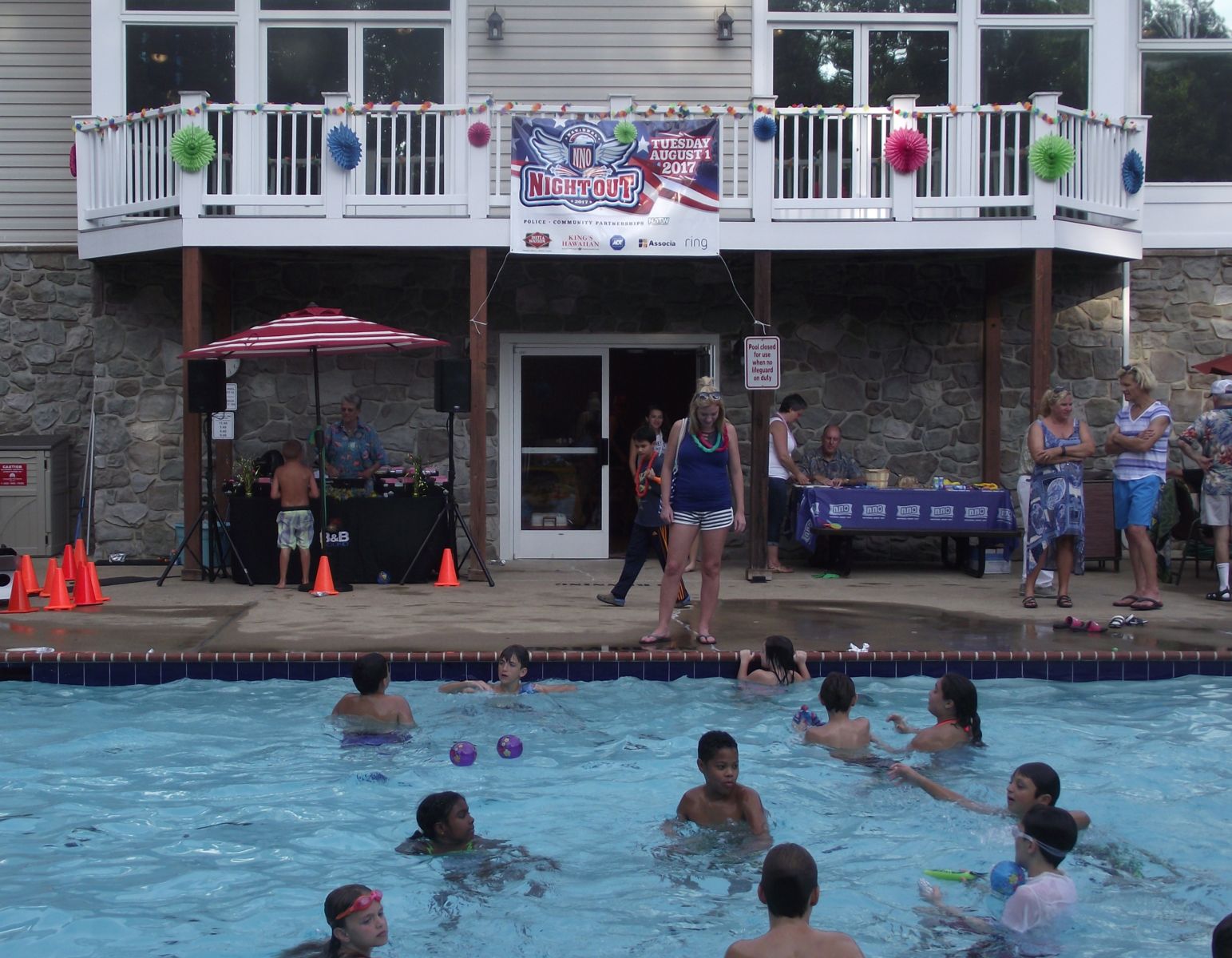 • meet and greet
• pool party / games
• carnival
• face painting
• snow cones
• cotton candy
• karaoke
• moon bounce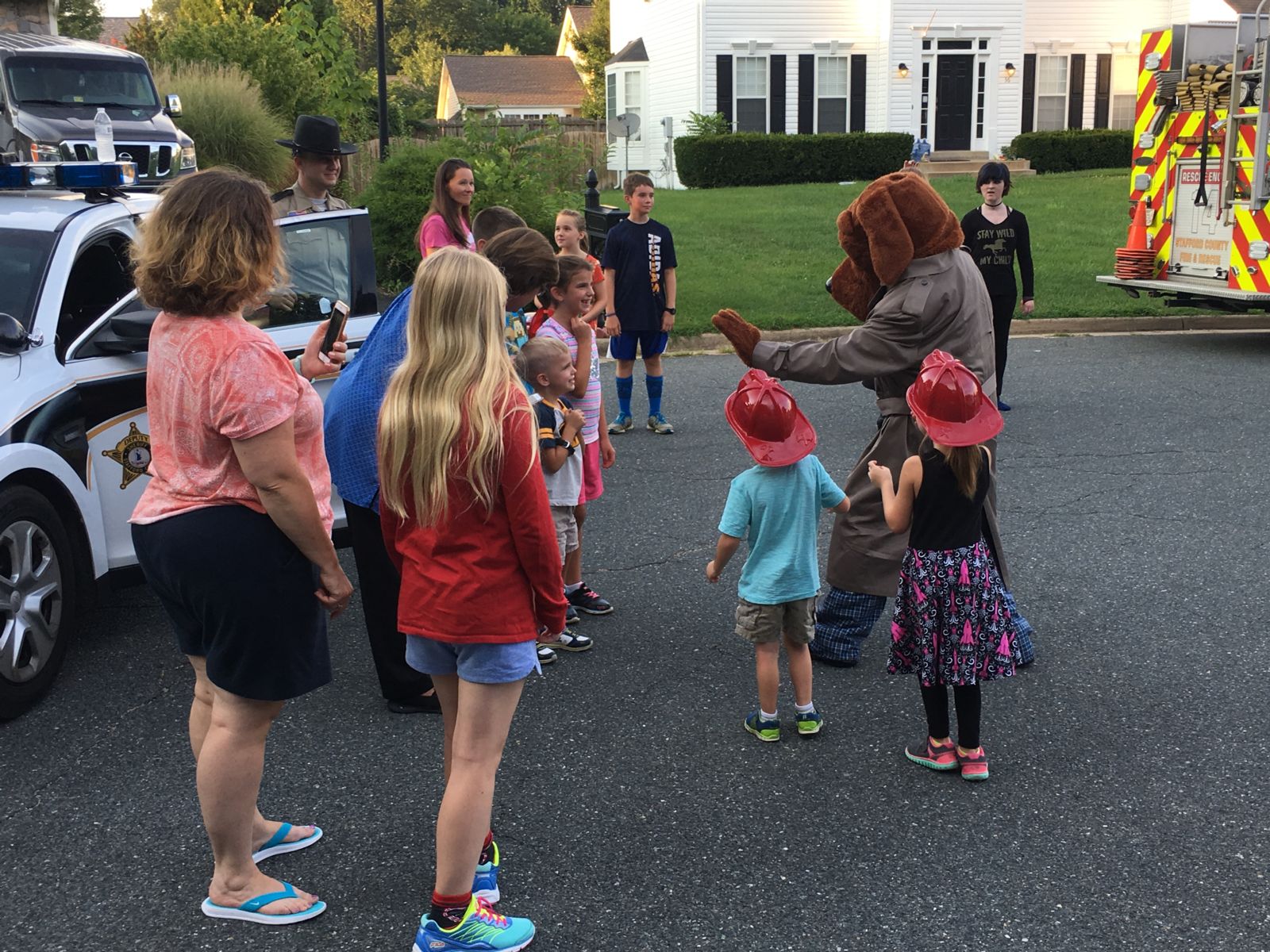 • clowns
• live music
• watermelon social
• pot luck
• ice cream social
• water balloons
• information booths
The Stafford Sheriff's Office will have a Deputy at each event, and they will have NNO goodies to give away! Visit National Night Out Super Store for more information on merchandise that can be ordered.
Neighborhood registration opens April 29, 2019. Click HERE for the registration link.
Click HERE for the 2018 Neighborhood List.
For further information, contact 540-658-4112 to speak with Deputy Hamilton or reach him by email at jhamilton@staffordcountyva.gov.
________________________________________
PERMITS
The following permits may need to be obtained depending on the nature of the exhibit.
Stafford County Fire and Rescue Department
Stafford County Code Compliance
Amusement/Rides

Generators
http://staffordcountyva.gov/DocumentCenter/View/1179
Virginia Department of Health
http://www.vdh.virginia.gov/rappahannock/services/food-services/
________________________________________
Visit National Night Out Web Site to find out more about the history of NATW and National Night Out.