Public Safety Center
Ford T. Humphrey Building
Mailing Address:
P.O. Box 189
Stafford, VA 22555
Physical Address:
1225 Courthouse Rd.
Stafford, VA 22554
Information:


"Dedicated, innovative people, working with the community, to serve and protect Stafford County while using the best tools and technology available."
We would like to remind everyone to be mindful of the laws regarding school buses. Please watch this short video and help us keep our children safe.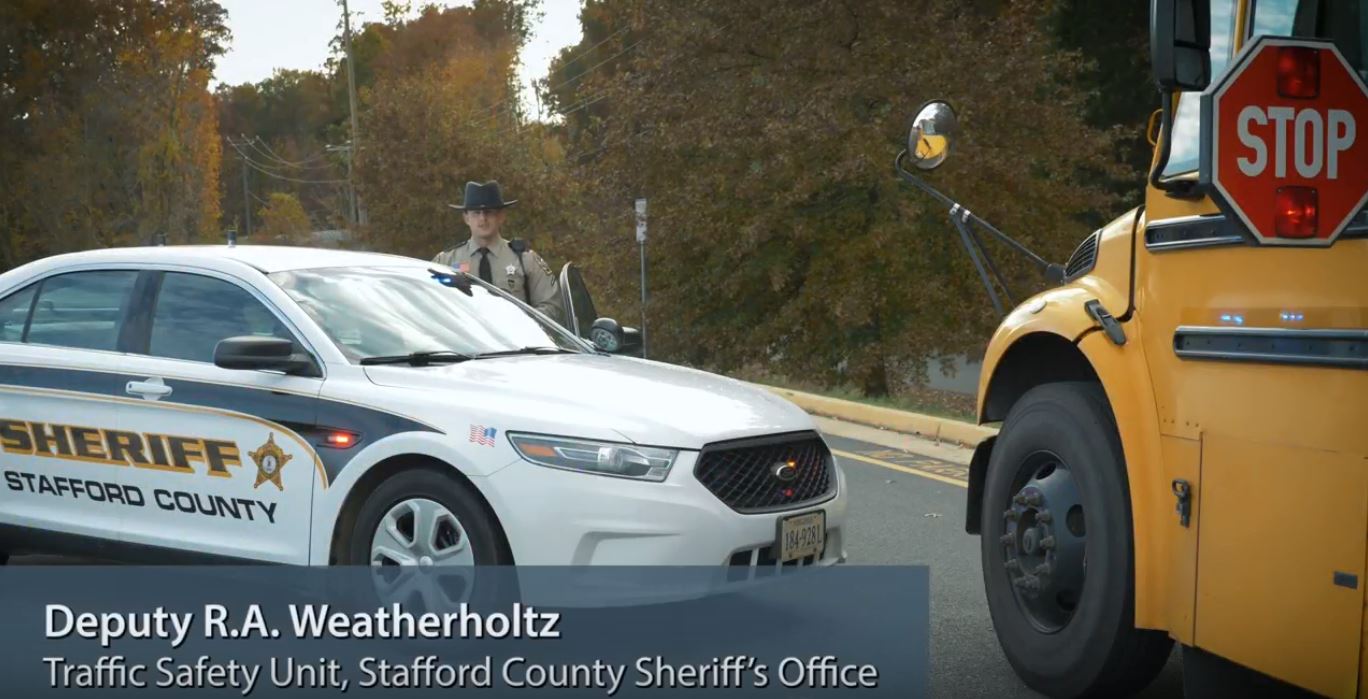 Suspect Arrested for DUI following Disturbance

Public Information Officer Amanda Vicinanzo, December 18

Stafford, VA. A suspect was arrested by deputies with the Stafford County Sheriff's Office for driving under the influence after a disturbance outside of a local restaurant.

On December 16, 2018, at approximately 2:12 a.m., Deputy Simpson responded to a reported disturbance at Yak-A-Doo's located at 564 Warrenton Road. Upon arrival, the deputy found several subjects attempting to restrain a male ... (Full Story & Photos)


Suspect Arrested After Firing Gun during Domestic Incident

Public Information Officer Amanda Vicinanzo, December 17

Stafford, VA. A suspect was arrested by deputies with the Stafford County Sheriff's Office in the early hours of Saturday morning for reckless handling of a firearm.

On December 15, 2018, Deputies Potter and Kellam responded to a reported domestic incident with a weapon on the 100 block of Colebrook Road. Several callers reported hearing shots fired in the area.

Upon arrival, the deputies observed ... (Full Story & Photos)


Wanted Suspect Receives Multiple Charges after Impaired Driving Incident

Public Information Officer Amanda Vicinanzo, December 14

Stafford, VA. A suspect was arrested by deputies with the Stafford County Sheriff's Office on Wednesday evening after witnesses observed a green pick-up truck driving erratically in the area of Route 17 and Poplar Road.

On December 12, 2018, at approximately 7:15 p.m., the Sheriff's Office received multiple reports of a reckless driver traveling with his hazard lights on, swerving all over the road ... (Full Story & Photos)


Stafford Sheriff's Office Searching for Wanted Suspect

Member Amanda Vicinanzo, December 14

The Stafford County Sheriff's Office would like to request the public's assistance in locating a wanted suspect by the name of Christopher Douglas Foxworth. The 29-year-old suspect is wanted out of Stafford County for gang participation and drug-related charges. Anyone with information is asked to contact the Sheriff's Office at (540) 658-4400. ... (Full Story & Photos)

Active Shooter Countermeasures