Public Safety Center
Ford T. Humphrey Building
Mailing Address:
P.O. Box 189
Stafford, VA 22555
Physical Address:
1225 Courthouse Rd.
Stafford, VA 22554
Information:


National Weather Service Alerts for Stafford County, VA
"Dedicated, innovative people, working with the community, to serve and protect Stafford County while using the best tools and technology available."
IF YOU HAVE AN EMERGENCY, PLEASE DIAL 911
You can report an incident/crime by phone at 540-658-4400. You may also report an incident/crime by clicking on the "Forms/Resources" tab above and then by clicking "Report a Crime or Incident"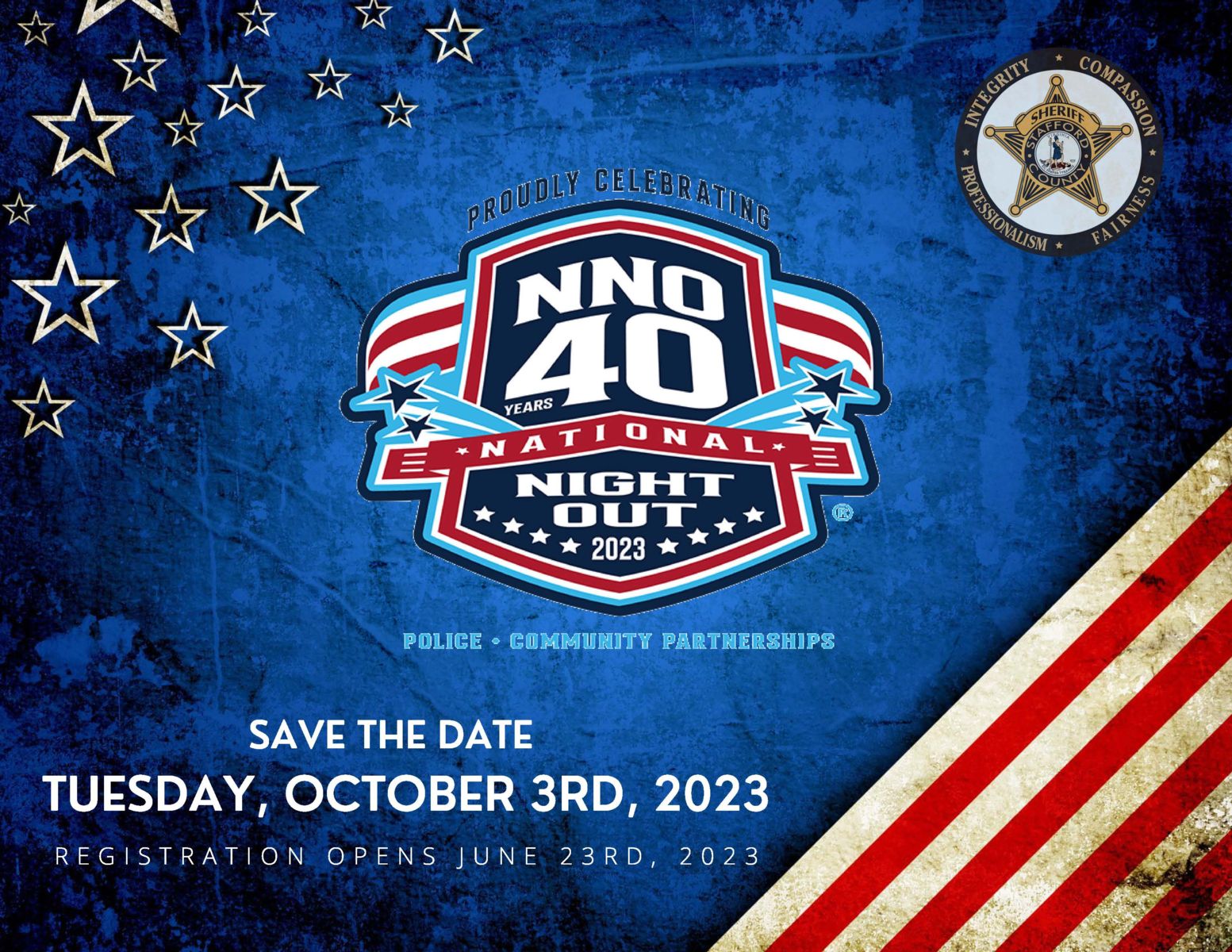 Out of Gas, but Not Alcohol

PIO Ryan Wilbur, June 07

A 24-year-old Fredericksburg man 's luck ran out when he ran out of gas last night. Luckily, deputies had enough gas to take him to Rappahannock Regional Jail.

On June 6th at approximately 11:31 p.m. a resident on Town and Country Road had an unexpected alarm clock. He was awoken to someone knocking on his door asking for money. The suspect advised he was out of gas and needed money.

Deputy S.A. ... (Full Story & Photos)

DUI with a Firearm

PIO Ryan Wilbur, June 07

A 59-year-old Stafford man was arrested yesterday after making the decision to drive drunk while in possession of a firearm.

On June 6th at approximately 12:12 a.m., deputies responded to Warrenton Road for a reckless driver complaint. The Fauquier County Sheriff's Office informed the Stafford County Sheriff's Office of a vehicle entering from their county that was swerving, and nearly struck a ... (Full Story & Photos)

Fraudulent Badge Scams

PIO Ryan Wilbur, June 07

Two scams occurred yesterday where law enforcement was impersonated. Scams don't stop, but neither does the Stafford County Sheriff's Office.

Yesterday at 4:23 p.m. Deputy C.C. Crossett responded to a call of a fraud. The victim advised she was contacted by both Federal Trade Commission and Drug Enforcement Administration agents. The fake federal agents advised the victim's information was fraudulently ... (Full Story)




Robbery Investigation

PIO Ryan Wilbur, June 05

The Stafford County Sheriff's Office needs the community's help in order to solve two robberies that took place late Friday night.

On June 2nd at approximately 8:37 p.m. Deputy J.J. Suh responded to Foxwood Drive for a report of an attempted robbery. The victim advised she was walking home when a vehicle came up to her. A suspect jumped out of the vehicle, brandished a knife, and demanded her belongings. ... (Full Story & Photos)

Active Shooter Countermeasures
FY2022 Edward Byrne Memorial Justice Assistance Grant (JAG) Program