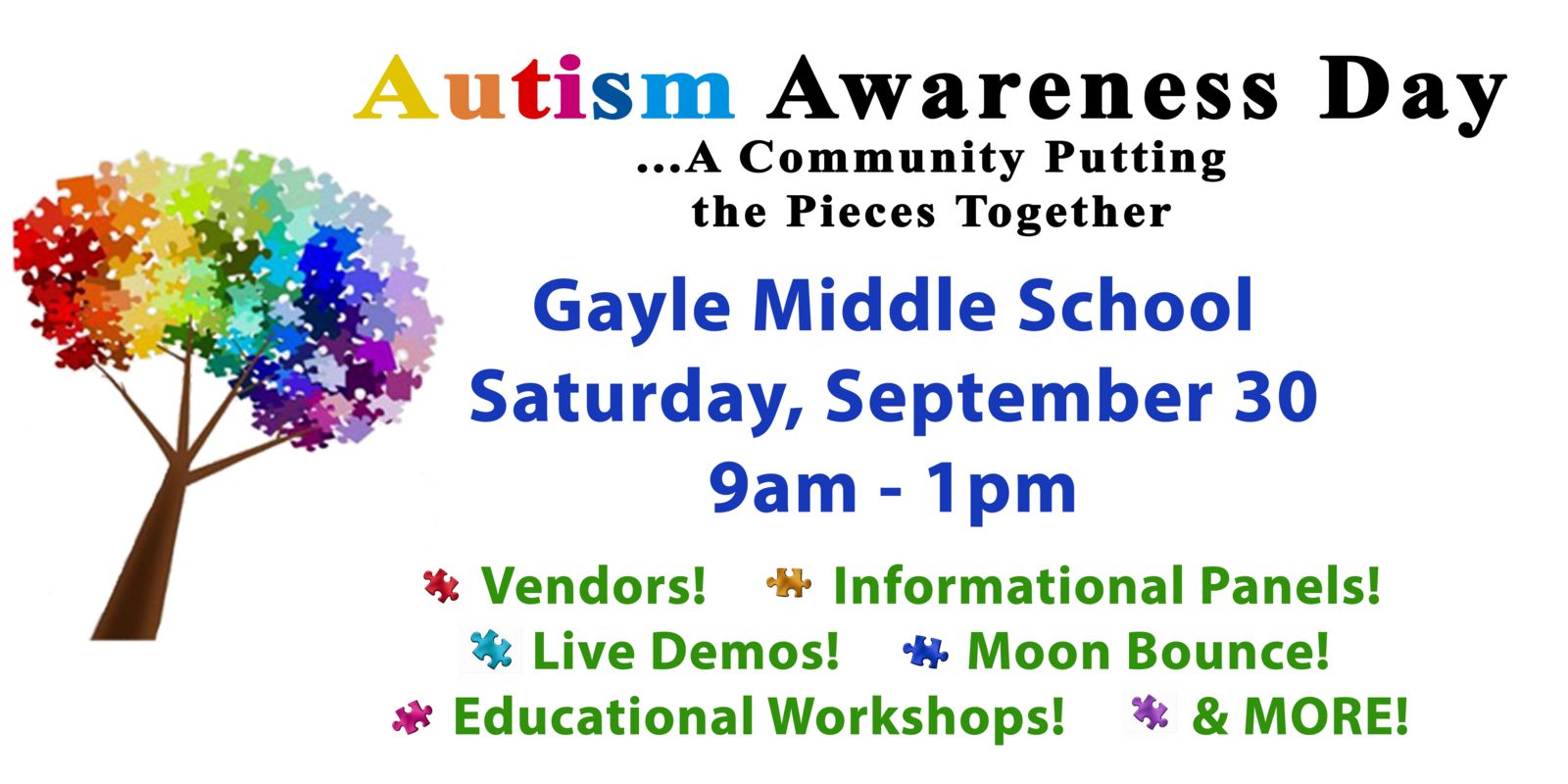 The Stafford County Sheriff's Office will be holding its first annual Autism Awareness Day ...A Community Putting the Pieces Together in conjunction with Helping Hands, Inc. Pediatric Therapy Services.
Autism Awareness Day is an annual autism community-building event that promotes awareness and education and provides resources to enable our community as a whole to understand and assist those on the spectrum. Help promote this event by sharing the event flyer by clicking HERE.

INFORMATIONAL PANELS

Autism 101: Professional, New Diagnosis and Spanish as presented by Autism Society of Northern Virginia
Stafford County Sheriff's Office School Resource Officers (SRO): Elementary, Middle and High School

EDUCATIONAL WORKSHOPS

9-1-1 Simulator: Mock emergency call experience

Stafford County Public Schools: Special education programs
Occupational Therapy and you: Supports across all settings

DEMONSTRATIONS
The Stafford County Sheriff's Office will have demonstrations from several of their Special Operations Units.

K-9 Unit

Unmanned Aircraft Systems (UAS) Unit

Project Lifesaver (radio frequency tracking technology)

ACTIVITIES

Project Lifesaver and Address Flagging in Emergency Communications Center systems

Bounce House

Child ID Kits

Obstacle Course
Sensory-friendly carnival

Fire & Rescue Mascots

Barrel Train

Community Art Project

EXHIBITOR REGISTRATION
If your business or organization supports the special needs community and their families in Stafford County, please consider becoming a vendor. To register as an exhibitor, CLICK HERE. Indoors. Limited spaces. Exhibitors must provide their own tables, etc.
Important Dates:
Saturday, September 30 @ 7am - Exhibitor set-up begins
For further information, contact 540-658-4030 or crimeprevention@staffordcountyva.gov.