Public Safety Center
Ford T. Humphrey Building
Mailing Address:
P.O. Box 189
Stafford, VA 22555
Physical Address:
1225 Courthouse Rd.
Stafford, VA 22554
Information: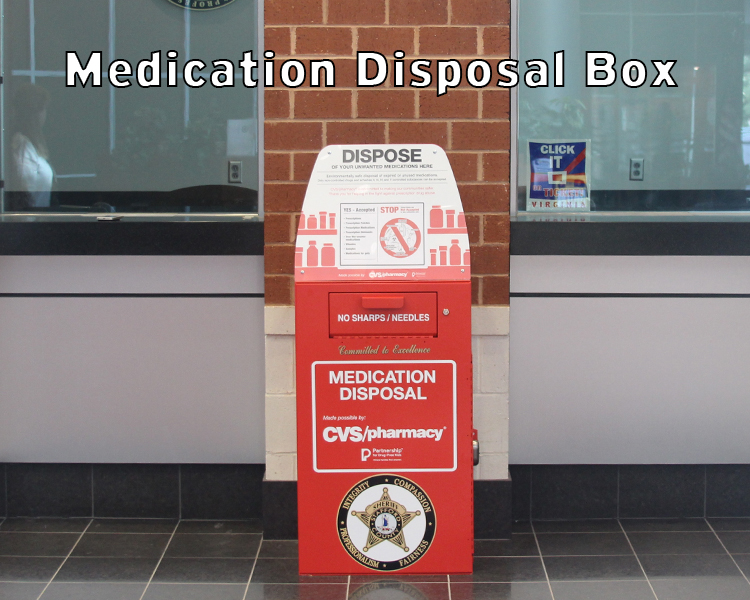 A medication disposal box where residents can safely dispose of unwanted, unused or expired prescription drugs is installed in the lobby of the Public Safety Building. Drug drop-off is available Monday through Friday between 8am and 9pm.
The program accepts prescription medications, patches and ointments; over-the-counter medications; vitamins and pet medications. It does not accept sharps, liquids and lotions, inhalers, epipens, aerosal cans/inhalers or thermometers.