Our community is a proudly diverse one, made up of many people and many faiths. The true strength in this is how our differences have made us a stronger community as we come together to support one another. The SCSO Shield program is the platform we use to connect our many equally diverse Watch programs. Within these is the Worship Watch program that focuses on being a focal point for all worship organizations in the Stafford County community. It is a faith-based partnership, working hand in hand together to support, encourage, and look out for one another within the SCSO Shield program. As many are aware, crimes targeting places of worship such as vandalisms and larcenies are a prevalent problem. The goal of Worship Watch is to come together to deter these crimes through observation, communication and reporting any and all suspicious activity to the Sheriff's Office.

When joining Worship Watch, you become a partner in the SCSO Shield program. This means you will be notified, as you see fit, for any and all information and alerts that come from the Sheriff's Office, focusing on our faith-based community. In addition, there are several security-oriented opportunities offered to our worship community. These include but are not limited to:
Crime trends at or around our worship groups

Scam notifications based on our area, especially targeting our worship groups

Upcoming events in the worship community

Volunteer opportunities in the community

Security assessments upon request

Active Shooter/Critical Incident/Staff Security training upon request

Monthly bulletins focused on our worship groups

Designed as a partnership, the relationship between the SCSO Shield program and Worship Watch members is a mutual exchange of communication and trust. Your participation is vital to make this an effective and efficient resource. As a partner, here are some things you can do to help accomplish this goal:
Report any and all suspicious activity, individuals, or vehicles

Check your worship center to ensure it is as secure and safe as possible, with a focus on vandalism deterrence

Explain to staff and members how the program works and encourage the same reporting and vigilance of suspicious activity

Communicate with the Worship Watch Liaison to set up security assessments and up to date training

Keep one another and our community safe
To become a partner with Worship Watch, follow the steps below to sign up for SCSO Shield program:

1. Click to become a partner
2. Select Worship Watch as one of your programs.
3. Feel free to reach out to Deputy Curtis for any assistance or support.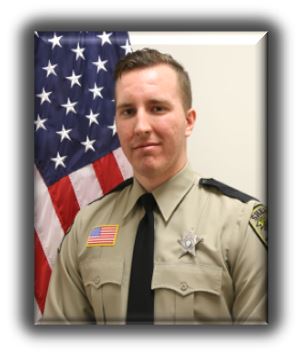 Deputy Steven Curtis
Crime Prevention Unit
scurtis@staffordcountyva.gov
540-658-5213