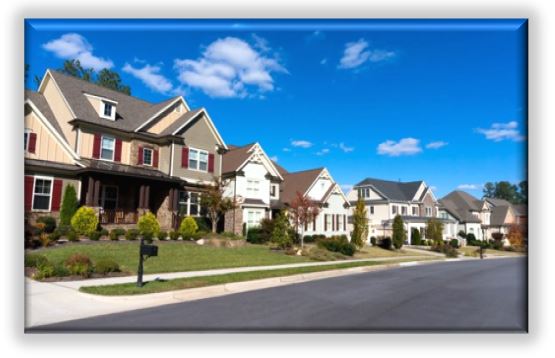 Our community is built on the strength of our citizens. Every day, citizens encounter situations calling upon them to be the eyes and ears of law enforcement. Not only does Neighborhood Watch allow citizens to help in the fight against crime, it is also an opportunity for communities to bond through service. The Neighborhood Watch Program draws upon the compassion of average citizens, asking them to lend their neighbors a hand, and empowers them to become active in community efforts through participation in Neighborhood Watch groups. The Stafford County Sheriff's Office has adopted this curriculum to enable our neighborhoods to form these groups. The SCSO Shield program is the platform we use to connect our many equally diverse Watch programs.
By creating a Watch Group alongside the Neighborhood Watch program, you ensure that the neighborhood you live in benefits from:
Reduction in crime through reporting

A more secure and better prepared hometown

A more united community

Improved communications

A partnership with Law Enforcement and your neighbors

When joining Neighborhood Watch you become a partner in the SCSO Shield program. This means you will be notified, as you see fit, for any and all information and alerts that come from the Sheriff's Office, focusing on our neighborhood communities. In addition, there are several security-oriented opportunities offered to our Neighborhood Watch partners. These include:
Crime trends at or around our neighborhoods

Scam notifications based on our area, especially targeting Stafford neighborhoods

Upcoming events in the local community

Security assessments upon request

Monthly bulletins focused on our neighborhoods

A direct SCSO neighborhood watch coordinator to work alongside

Designed as a partnership, the relationship between the SCSO Shield program and Neighborhood Watch members is a mutual exchange of communication and trust. Your participation is vital to make this an effective and efficient resource. As a partner here are some things you can do to help accomplish this goal.
Report any and all suspicious activity, individuals, or vehicles

Check your neighborhoods to ensure they are as secure and safe as possible, with a focus on the ability to quickly report suspicious activity

Explain to neighborhood residents how the program works and encourage the same reporting and vigilance of suspicious activity

Communicate with the SCSO Neighborhood Watch coordinator to make sure the best information is being shared

Keep one another and our community safe
To become a partner with Neighborhood Watch, follow the steps below to sign up for SCSO Shield program:

1. Click to become a partner
2. Select Neighborhood Watch as one of your programs.
3. Feel free to reach out to Sergeant Burgess for any assistance or support.
To start a Watch Group within the Neighborhood Watch program:
Recruit and organize as many neighbors as possible.

Refer to the

Neighborhood Watch Book

for detailed direction

Discuss community concerns and develop an actual plan

Create a communication plan

Take Action: Hold meetings and events.
---

For a small amount of time and money you can make your home more secure and reduce your chances of being a victim. Review this Comprehensive Guide to Securing Your Home, then assess your home's security by completing this Checklist for ways you can invest in protecting your family.
For a home security assessment and safety literature at no charge, contact Sergeant Carol Burgess at
540-658-4931 or cburgess@staffordcountyva.gov to schedule an appointment.
Sergeant Carol Burgess
Crime Prevention Unit
cburgess@staffordcountyva.gov
540-658-4030