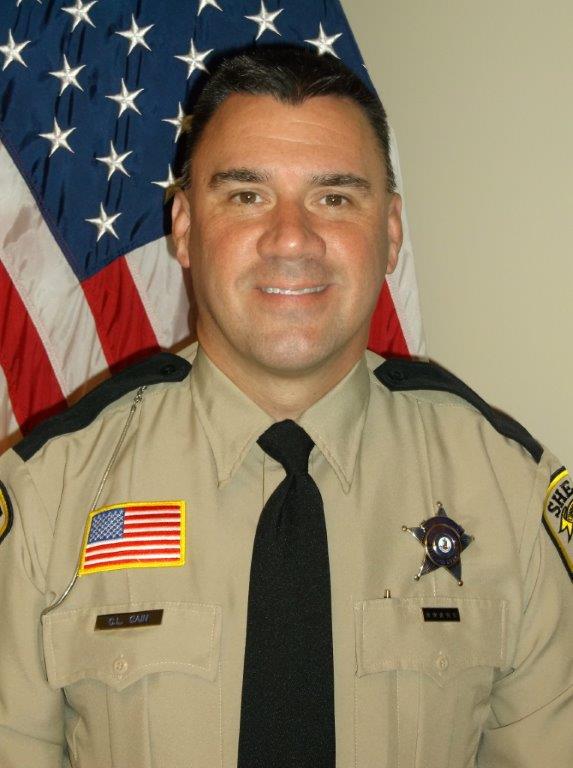 1st Sgt. Craig Cain
Traffic Safety
The Traffic Safety Unit is charged with the control of traffic movement, enforcement of traffic laws and the reduction of traffic collisions through directed enforcement.
It is the job of the TSU to provide specific support and problem solving tactics, provide educational and awareness programs, provide corridor enforcement programs, commercial motor vehicle enforcement, traffic incident management, crash investigation, and support. TSU is responsible for solving the more complex traffic issues facing the county.
Crash Investigation Unit
Members of this unit share responsibility with patrol deputies in responding to and investigating traffic accidents. Deputies assigned to the Crash Investigation Unit have received specialized training in accident reconstruction and are certified reconstructionist. The unit uses laser measuring tools along with computer aided diagramming software to document and investigate accident scenes.
Motor Unit
The Motor Unit is used mainly for traffic enforcement and escort functions. These vehicles are designed to pass easily through heavy traffic and enable the deputies to maneuver easier in emergency situations. Motors are assigned to specific traffic enforcement areas where it would be impractical for a vehicle to be used and be effective.
The unit has five Harley Davidson FLHTP police motorcycles.
This team has a secondary function of providing traffic direction and control, escorts and special events.
Commercial Motor Vehicle Unit
The CMV Unit conducts enforcement action through vehicle inspections and post-crash inspections involving commercial vehicles. CMV inspectors also conduct weight enforcement details to reduce the number of overloaded, overweight vehicles that pose safety concerns to the motoring public as well as the national infrastructure.
Volunteer Traffic Safety Unit (VTSU)
The Stafford County Sheriff's Office Volunteer Traffic Safety Unit (VTSU) provides a service to the Sheriff's Office and the Community without promise, expectation, or receipt of compensation for services rendered. VTSU members will assist with certain calls for service, maintaining and assisting with the care of the Sheriff Office vehicles, and to assist with the overall mission of traffic safety. They may also be tasked with other responsibilities set forth by the Sheriff.
Car Seat Program
The Stafford County Sheriff's Office has partnered with the Virginia Department of Health to make available a free safety seat inspection and education program in Stafford County. The free program offers nationally certified technicians to assist parents and caregivers to properly install their safety seat with regular hours of service and community outreach events. To enhance our education portion of the program we have designed the Air Bag Simulator as well as the Car Seat Installation Demonstration which provides citizens the opportunity to witness the effects of an air bag on a car seat as well as how to properly install a car seat before trying in their own vehicle.
To schedule a car seat inspection click here:
Crossing Guard Program
The Stafford County Sheriff's Office recognizes a need for additional traffic direction at dangerous and congested locations and school property within the County of Stafford. The Sheriff's Office, in order to effectively control this situation, established and maintains a Crossing Guard Program. All Crossing Guards appointed will provide this service under the control and training of members of the Stafford Sheriff's Office Traffic Safety Unit.
The primary mission of crossing guards is to:
Oversee the safe crossing of school children at designated crossing points.

Help children learn proper crossing techniques.

In some locations, to oversee the safe movement of school buses as they enter and exit the school property.

Encourage patterns of proper crossing behavior by school children

Deter school children, as necessary, from committing unsafe and unlawful acts

Inform motorists, by the appropriate signals, that school children are using, or about to use, the crossing (or that school buses are entering or exiting the school grounds)

Observe and report to supervisor incidents and/or conditions that present a potential hazard to the school children's or crossing guard's safety
If you are interested in joining the Crossing Guard Program please contact the Traffic Safety Unit.
Speed Monitoring
Speeding is one of the leading causes of motor vehicle crashes. Speed greatly reduces a motorist ability to react and avoid an emergency situation. It also greatly increases the severity of a crash. Speed counter measures are required to reduce crashes and improve the quality of life for those that live in Stafford County.
The Traffic Safety Unit manages the Speed Monitoring Awareness Radar Trailers, Speed Monitoring Awareness Radar Signs, as well as Unmanned Vehicles and additional Traffic Safety Tools in order to address traffic complaints throughout the county.
To request equipment in your area please contact the Traffic Safety Unit.