Public Safety Center
Ford T. Humphrey Building
Mailing Address:
P.O. Box 189
Stafford, VA 22555
Physical Address:
1225 Courthouse Rd.
Stafford, VA 22554
Information:
By Public Information Officer M.C. MORRIS MONCURE
February 13, 2017
On February 11, 2017 at approximately 6:20 p.m. Deputy L.A. Burgess responded to a domestic dispute on Fiddlers Court. Upon arrival, Deputy Burgess encountered an adult male, an adult female and a juvenile. Deputy Burgess learned that the male was supposed to have moved out of the residence during the day, but began drinking alcohol instead. During an ensuing argument, the male subject shoved the female. The male was identified as Michael Hayes. Mr. Hayes was interviewed and taken into custody.
Michael Lee Hayes, age 41 of Fiddlers Court in Stafford VA, was charged with Domestic Assault and Battery. He was incarcerated at the Rappahannock Regional Jail on an unsecured bond.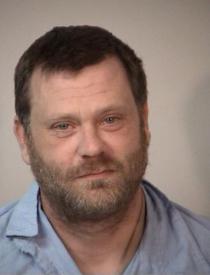 Michael Lee Hayes - Booking Photo