Public Safety Center
Ford T. Humphrey Building
Mailing Address:
P.O. Box 189
Stafford, VA 22555
Physical Address:
1225 Courthouse Rd.
Stafford, VA 22554
Information:
Suffolk Man Charged with Possession with Intent to Distribute Heroin
By Public Information Officer M.C. MORRIS MONCURE
January 12, 2017
On January 9, 2017 a crime prevention detail observed suspicious activity at the Motel 6 on Warrenton Road. Subjects were seen entering a hotel room, staying briefly, and then leaving. A male wearing a white shirt was seen opening and closing the hotel room door each time. Two of the subjects who had entered and exited the hotel room were pulled over after leaving the Motel 6 and found to be in possession of contraband and paraphernalia.
A short time later, Special Problems Unit Deputy J. R. Scott followed the male wearing the white shirt to a local convenience store and detained him based upon the traffic stops and what was observed earlier at the hotel. The male was identified as Carl Grant and Sergeant D.A. Volpe was called to interview him. Grant gave consent to search his hotel room and a large sum of cash and drug paraphernalia were recovered. Additionally, six grams of heroin was found on his person.
Carl Bernard Grant, Jr., age 38 of Suffolk, VA, was charged with Possession with Intent to Distribute Heroin and was incarcerated at the Rappahannock Regional Jail on a $2500 secured bond.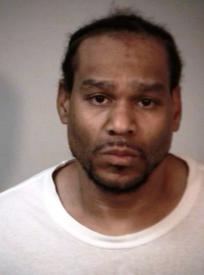 Carl Bernard Grant, Jr. - Booking Photo